Joel Sampson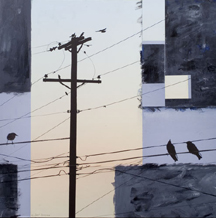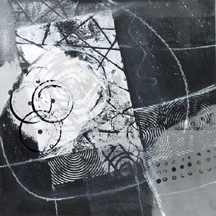 WIRED
Mixed-Media


MONOCROMATIC
Acrylic

Joel Sampson is a full-time artist with a studio in Dallas, Texas. 
He enjoys working in acrylic paint, mixed media and color photography. "My influence is geometric abstraction and industrial art between the wars. I'm interested in design, color and texture. My work often contains a combination of technical, scientific and natural images. Whimsey is an important element of my work.
My photography is of urban landscape from large and small cities. I have been photographing more people lately, especially
at art openings and in a self-portrait loo series. Much of my photography ends up as collage elements in my mixed media paintings."