Douglas Walton Workshops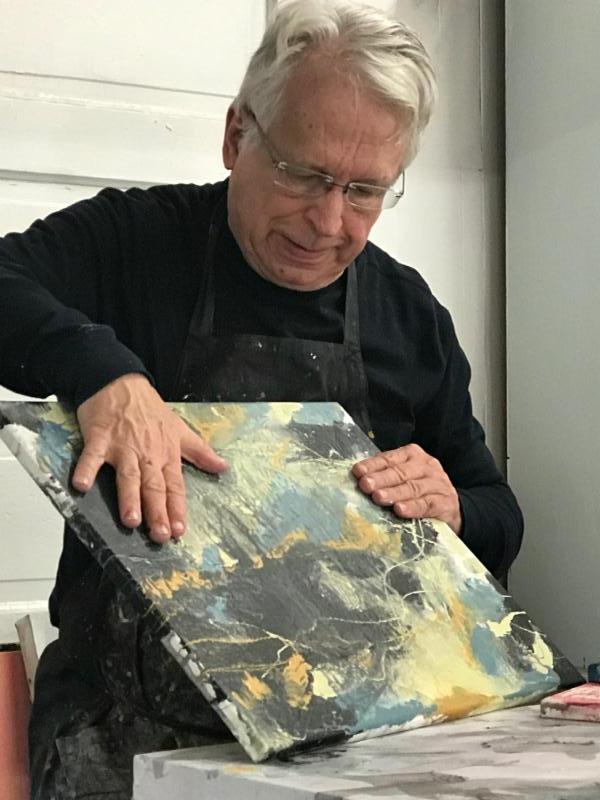 For 40 years - Doug Walton has been bringing his popular workshops to Arlington. No one teaches the creative process better than Doug.  He engages your imagination and fearlessness to create exciting and expressive work. Sign up for both sessions for an intensive encounter. Use the link below to see the supplies needed for the workshops.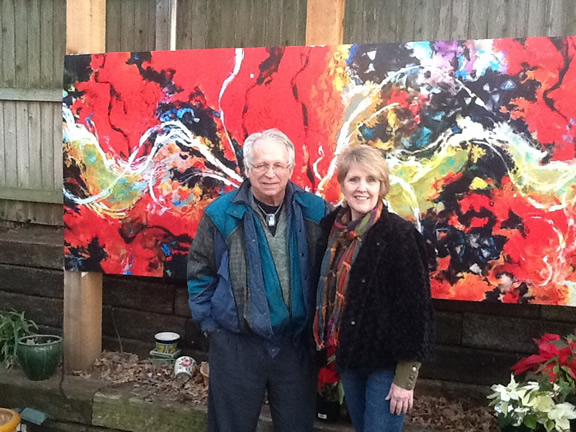 DOUG WALTON AND MARTHA SUE MEEK

This "amazing" acrylic triptic by Doug Walton - has been
printed on a thin sheet of alumnium and mounted
on a wooden frame in the backyard of Gallery customer -
S. McCown. "Doug's painting was so approporiate for the
outdoor setting," commented gallery manager, JT Martin.