Margie Whittington
the last friday of each month ... all day acrylic painting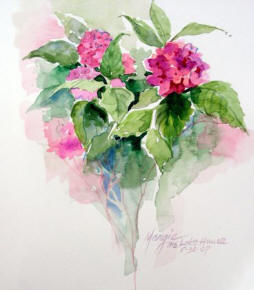 Learn all the basics of acrylic painting on canvas. Margie is popular for her flair with traditional landscapes, flowers, and still lifes.
Beginners are welcome and get special attention getting started.
INSTRUCTOR:

Margie Whittington

DATES:

LAST FRIDAY OF EACH MONTH:

Jan. 31,
Feb. 28,
Mar. 27,
Apr. 24,
May 29,
June 26.



TIMES:

9:30 am - 3:30 pm

AGE LEVEL:

Adults and Teens

FEE:

$40. each class


SUPPLIES:
Basic set of acrylics, brushes, two 11x14 or 9x 12 canvases or canvas boards.