Featuring Arlington area artists since, 1967
STEPHEN RASCOE
COLLECTING TEXAS MEMORIES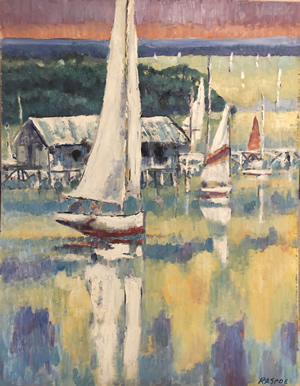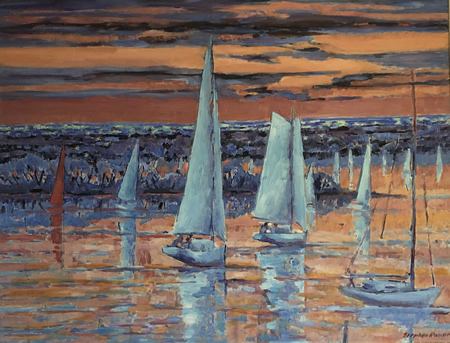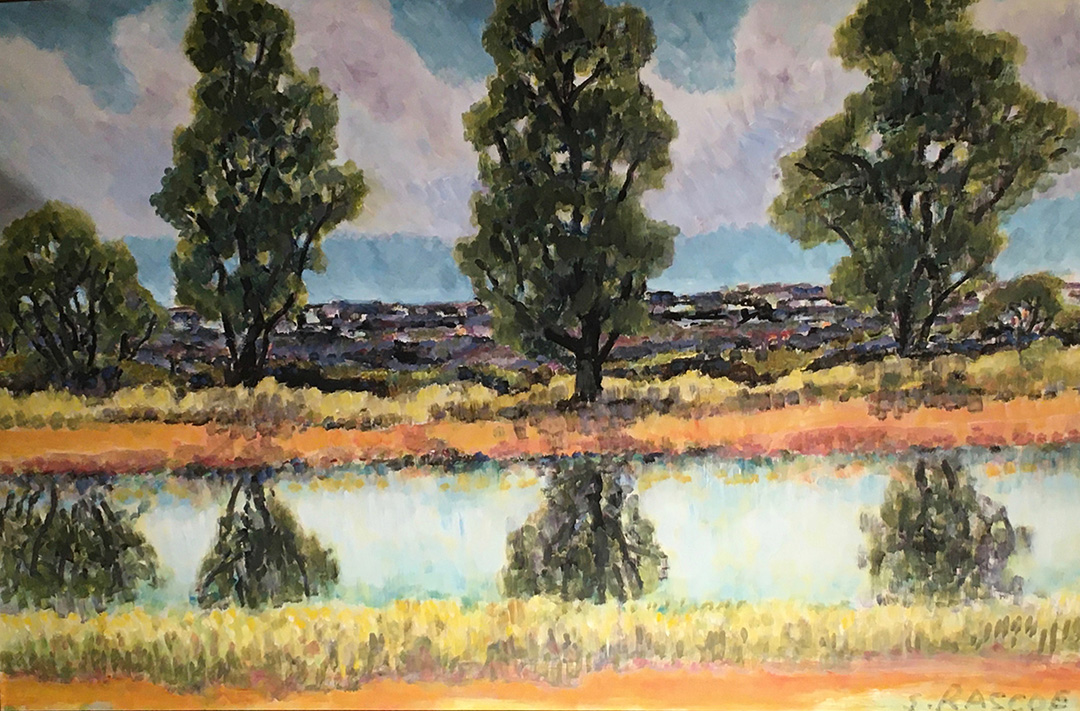 Impressions of the Hill Country, North Texas and the Gulf Coast by late Texas artist Stephen Rascoe
1924 - 2008
The Upstairs Gallery summer show features one of the Gallery's founding artists, Texas expressionist Stephen Rascoe. The exhibition includes a selection of paintings that highlight the various regions of Texas where Stephen Rascoe lived and painted.

ABOUT THE GALLERY
Eleanor Grace Martin and her artist friends founded The Upstairs Gallery in 1967... this year we are celebrating 50 years of sharing our art experience with Arlington, Texas. Our art showings are unique, our classes have been experienced by thousands of adults and young people. Come join us as we continue to feature Arlington area artists - creating paintings, pottery, jewelry and other unique works of art.
It's a one-of-a-kind art experience.
ONLINE CLASSES
The Upstairs Gallery is offering Sam Hopkins Tuesday Watercolor class online. The Tuesday Class is taped and a link is created to share with those that cannot attend the class in person.
The fee is $20 per class session. You may contact the gallery to arrange payment or use the PayPal Button below.
Select the class you want - and then ADD TO CART.
The Gallery will send you a link for the class or classes you select.
Be sure and check the total of number of classes you wish to take.

ABOUT CLASSES
The Upstairs Gallery has resumed classes with limited seating. Please CLICK HERE to see our current schedule. We will update the schedule as other classes are added. Call the gallery for more information or to reserve a place in class. 817 277-6961
SCHEDULE
The Upstairs Gallery is open Tues. ~ Sat.
12:30pm - 5:00pm. Please call for information
about our classes.