Rain Forest Art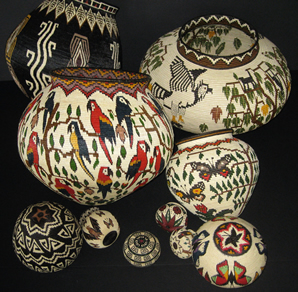 Darien Rainforest Baskets

These beautiful baskets and carvings are produced by artists of Wounaan and Embera tribes living in the Darien rain forest of Panama. The baskets made of very fine palm fibers are so finely stitched that they can hold water. Some feature geometric designs while other depict the colorful plants and animals of the region.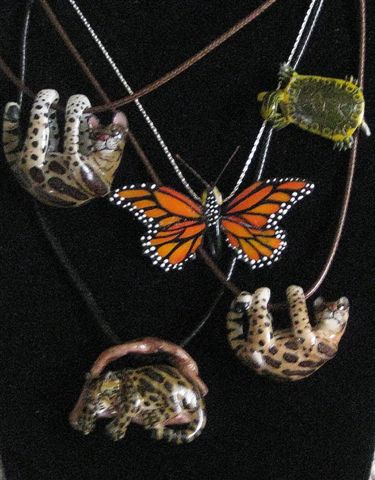 Tagua Necklaces
The carvings are made of Tagua, a palm nut that is sometimes called vegetable ivory.